WOODCLIFF LAKE, NJ — After renovations to house and driveway, Grasskeepers Landscaping was brought in to complete the outdoor space surrounding the residence.
Nearly 1,400 SF of pavers were installed for a patio and walkway in the rear of the residence to create a large outdoor living space for entertaining.

A row of Arborvitaes were installed on the perimeter of the backyard for privacy. Boxwoods and viburnum line the driveway for curb appeal and aesthetics at the entrance to the residence. Flowering shrubs were also added to provide color in the front yard.

Nearly 20,000 SF of sod was installed to complete the outdoor space with a 10 zone irrigation system to ensure good health for the lawn and plantings.

A low voltage lighting system was installed using path and bullet lights to enhance the street view of the residence at night time. The lighting also improves safety for guests walking to the front entrance in the dark.
Don't wait to upgrade your home and property! Contact us online or call our office today at (845) 357-9300 to schedule a free consultation for your home's next landscaping or hardscaping project.
Project Photos: During & After Construction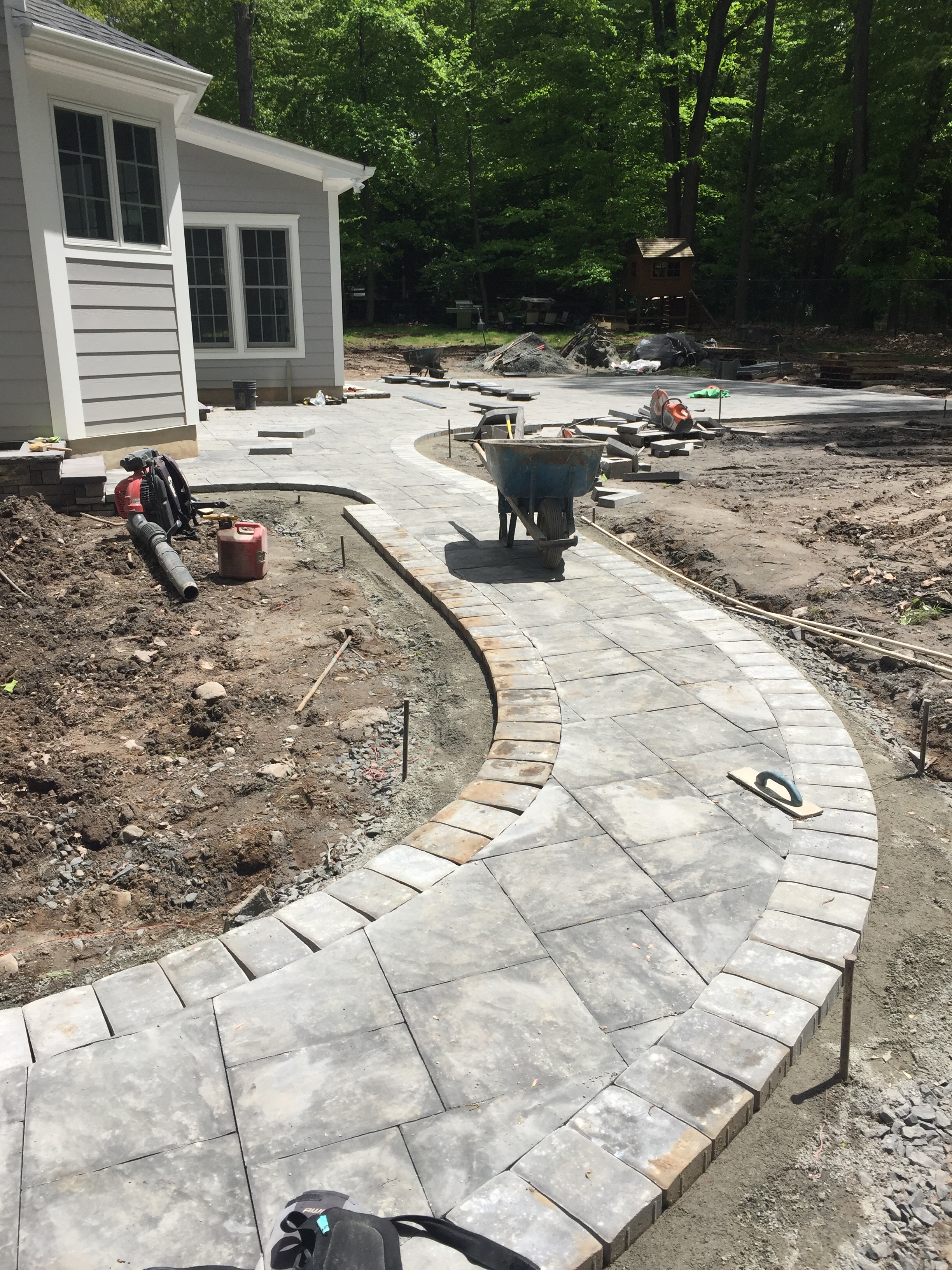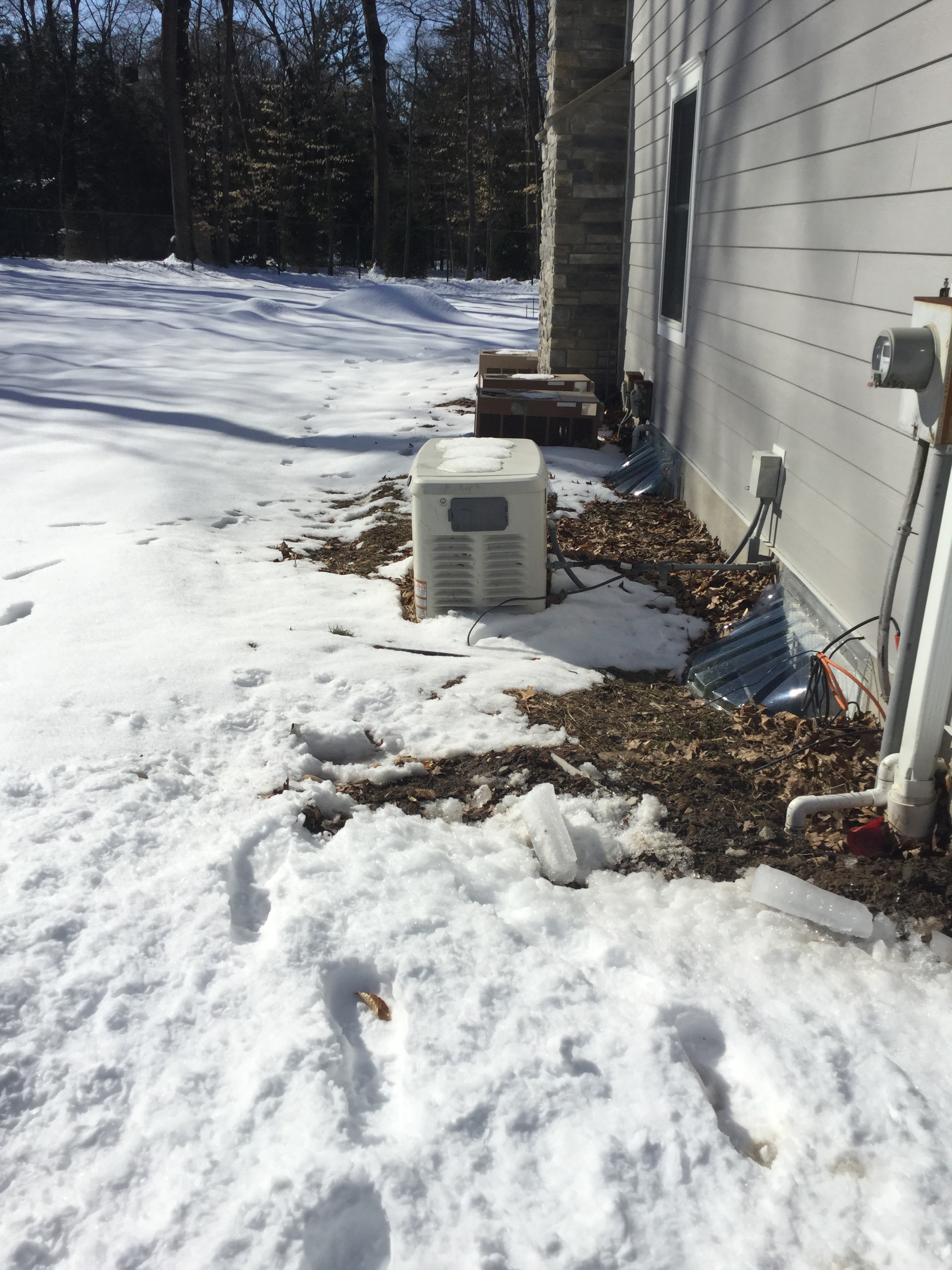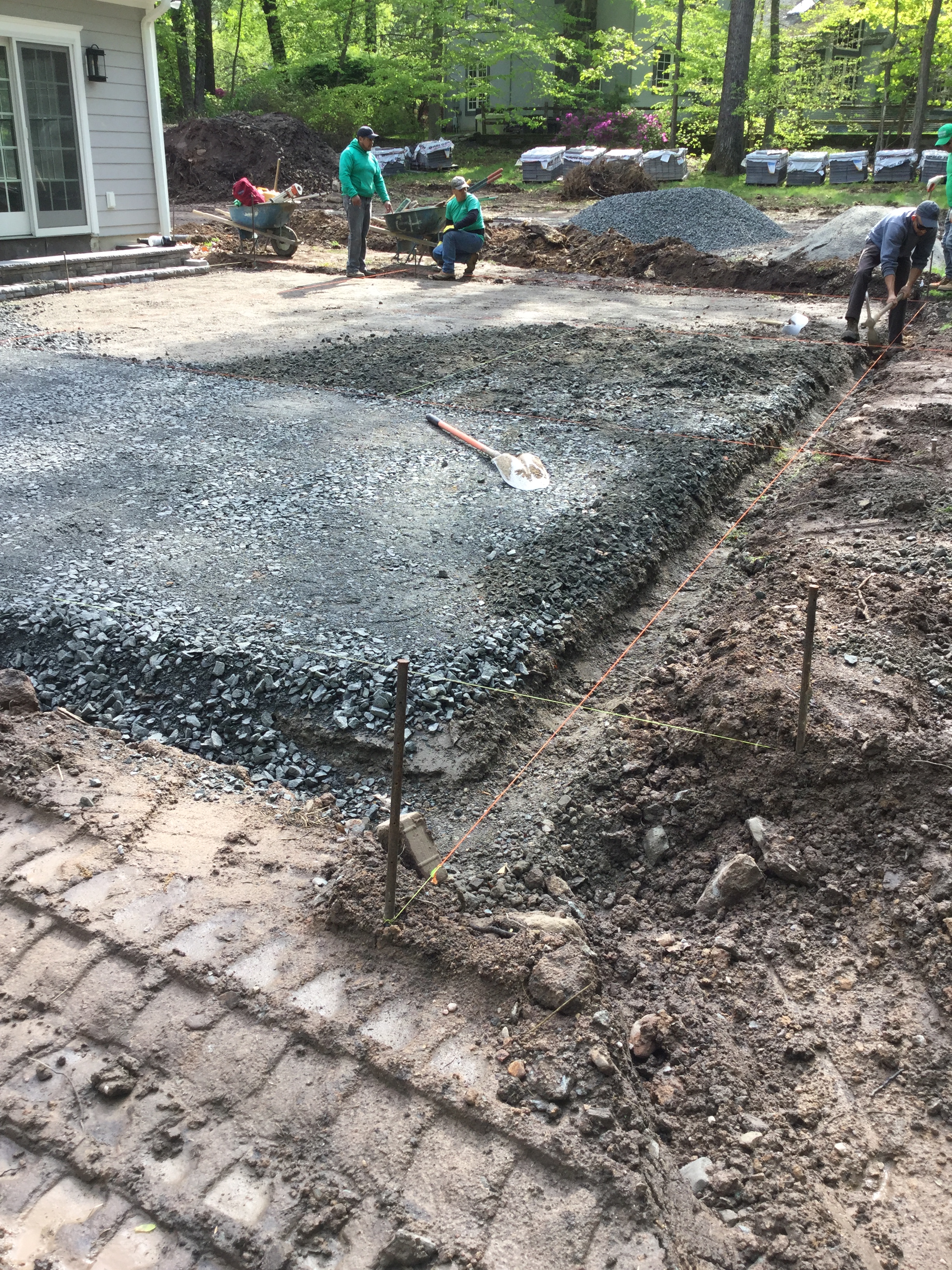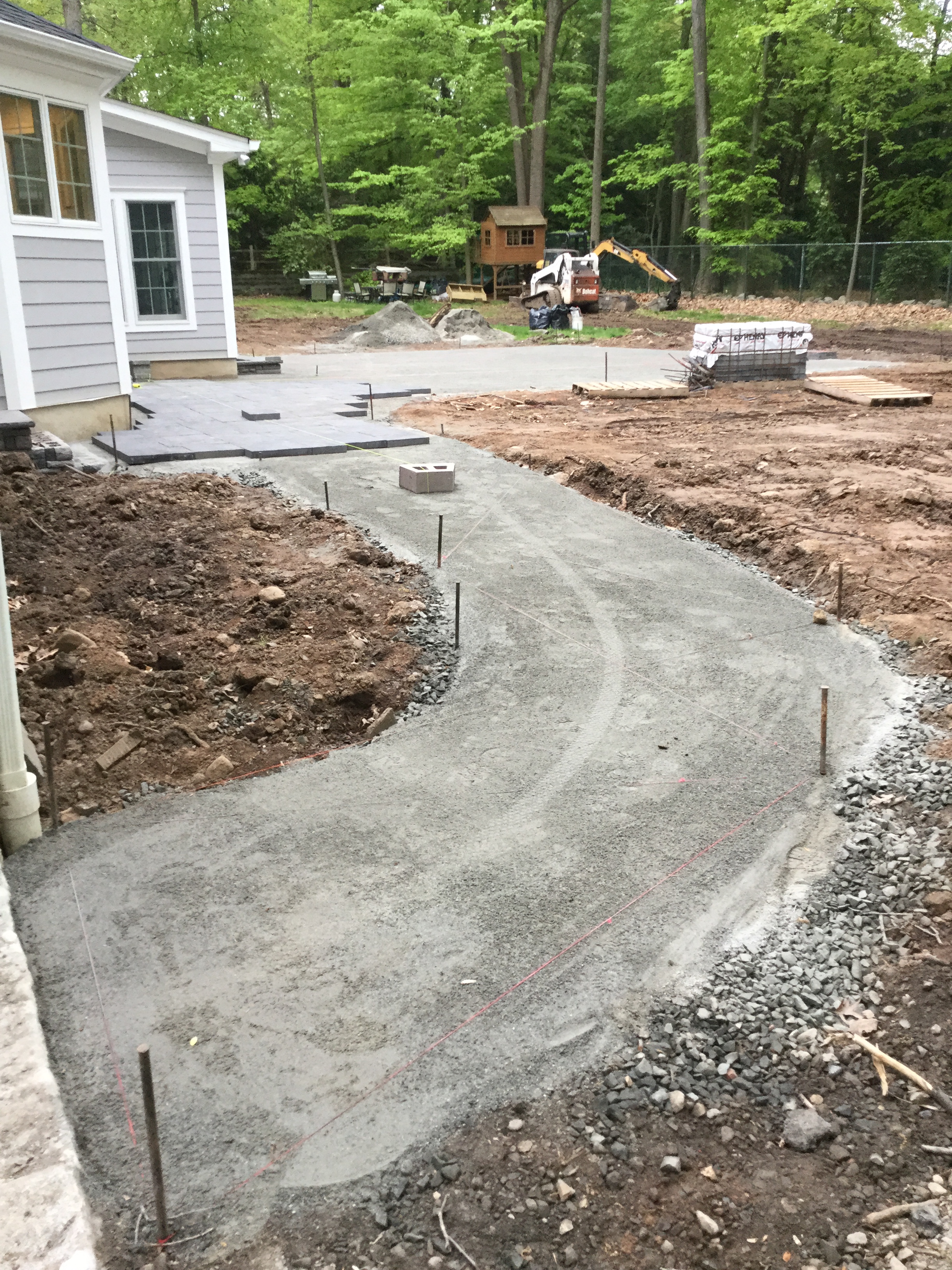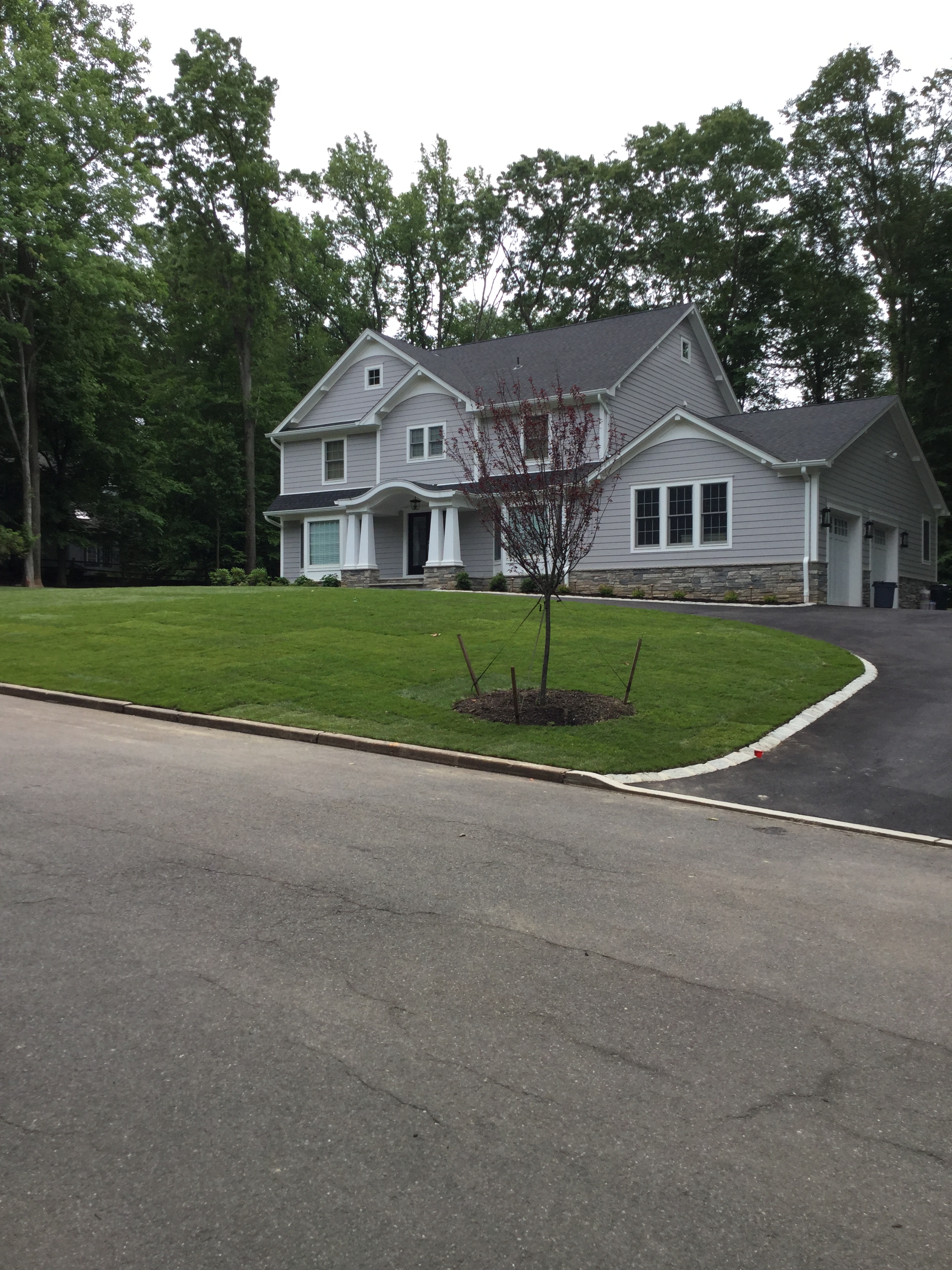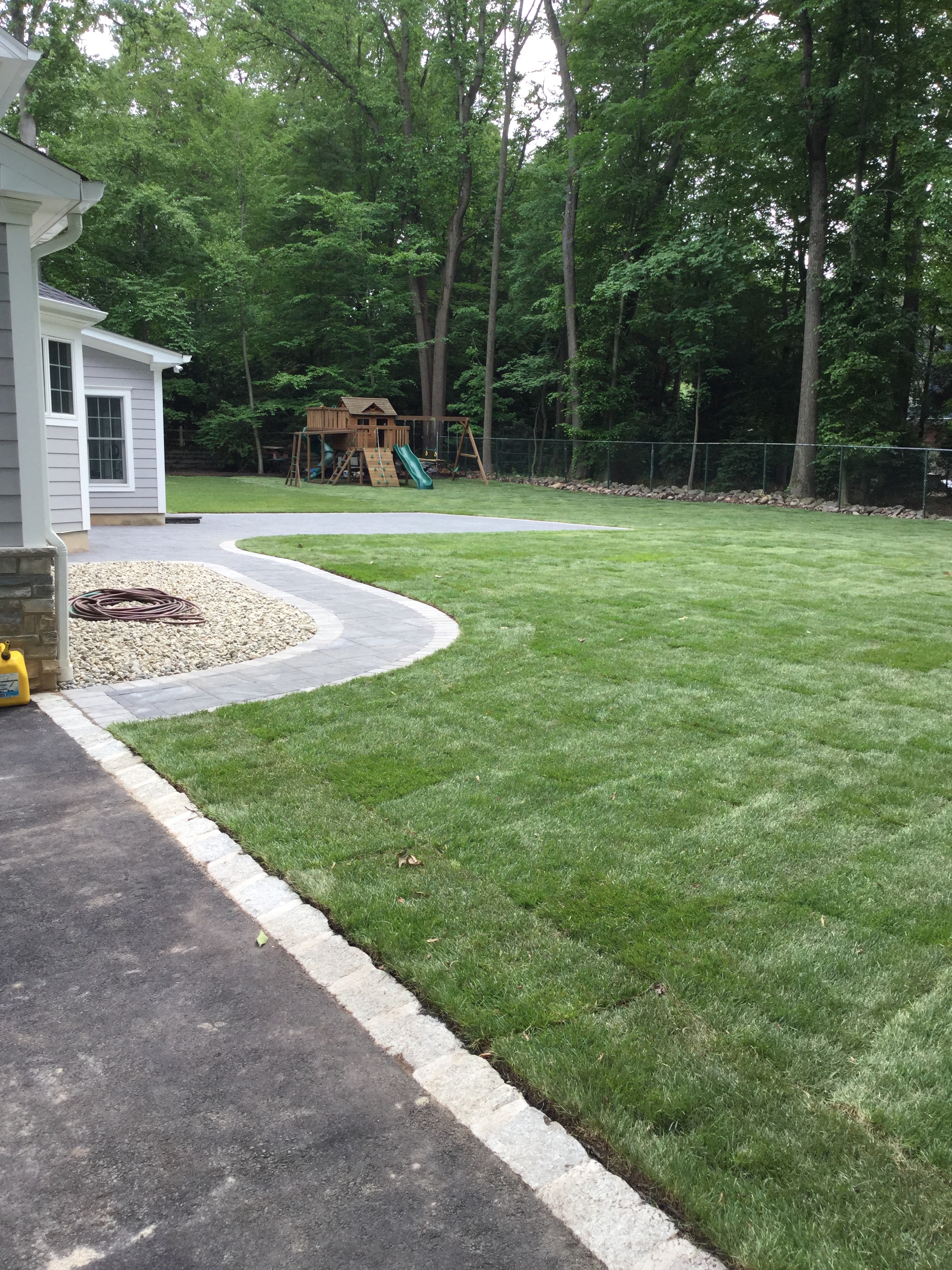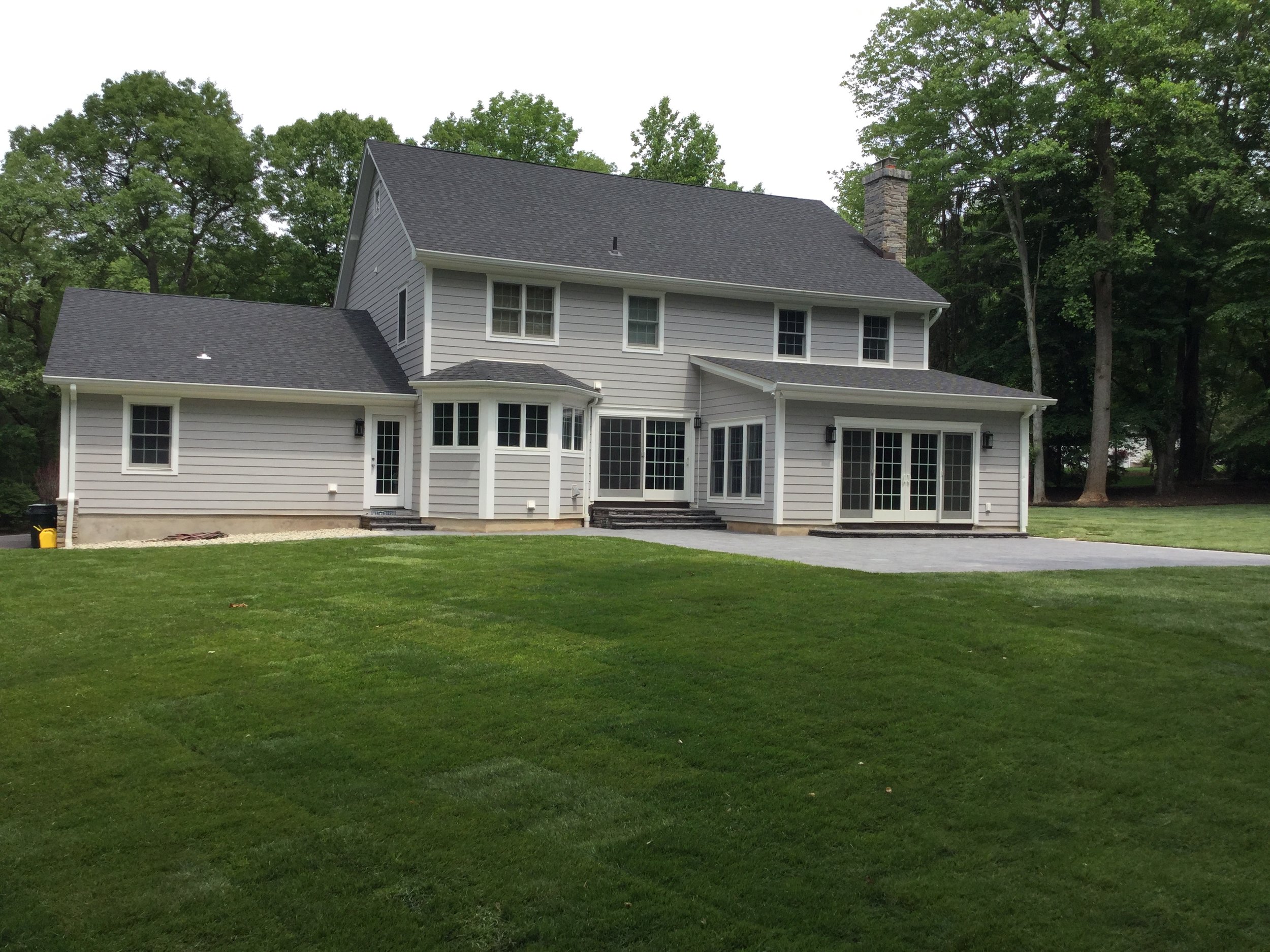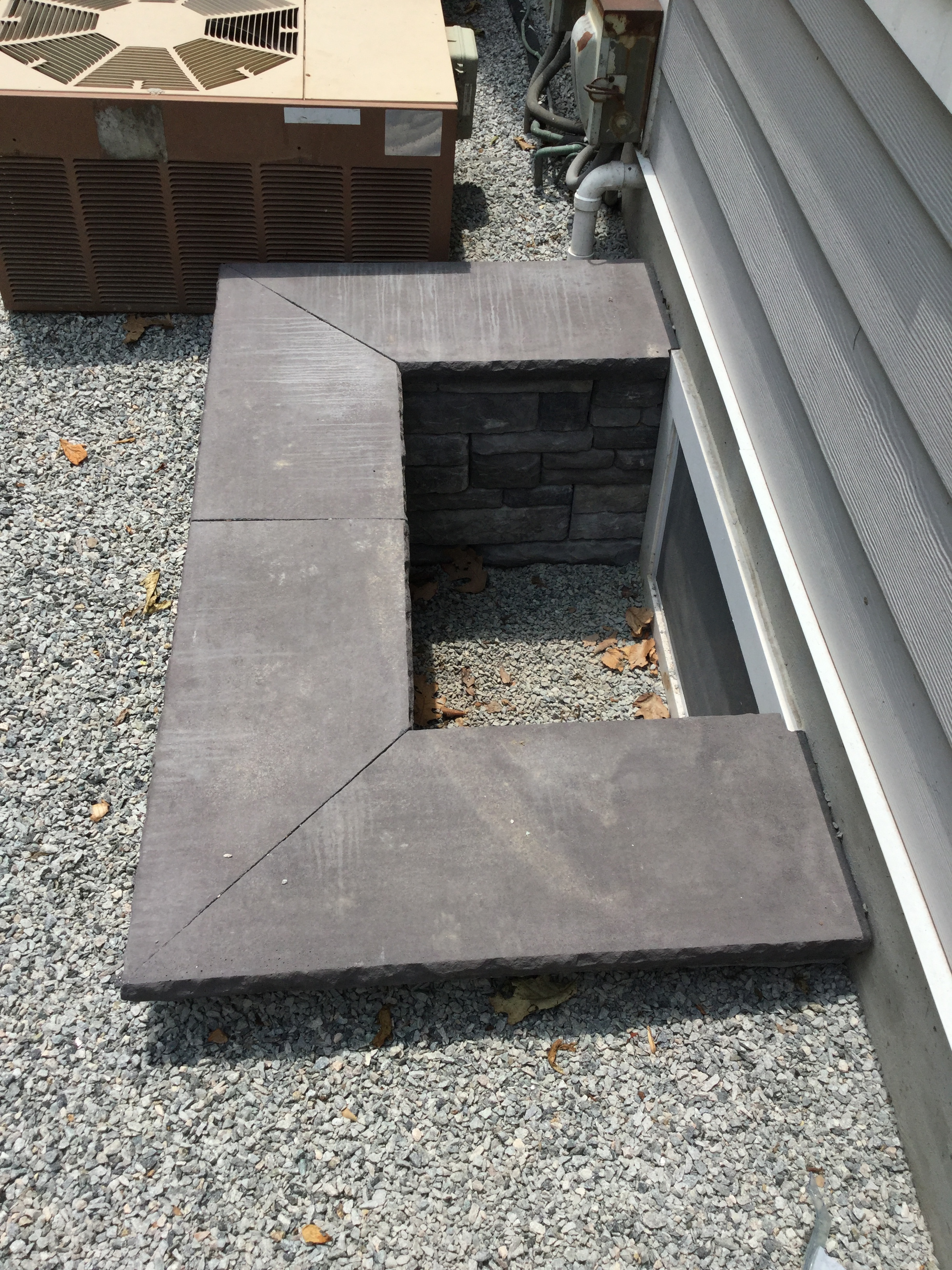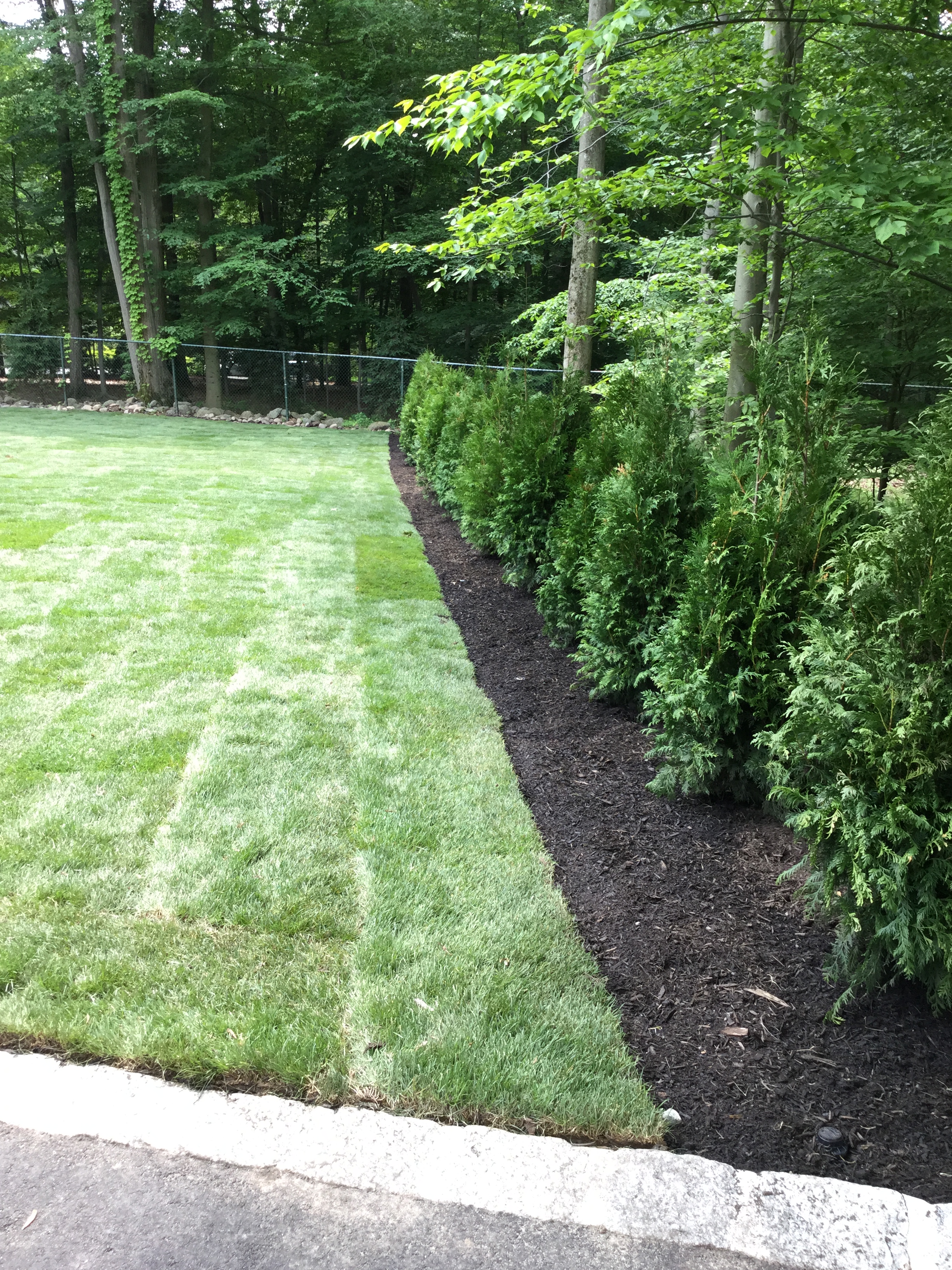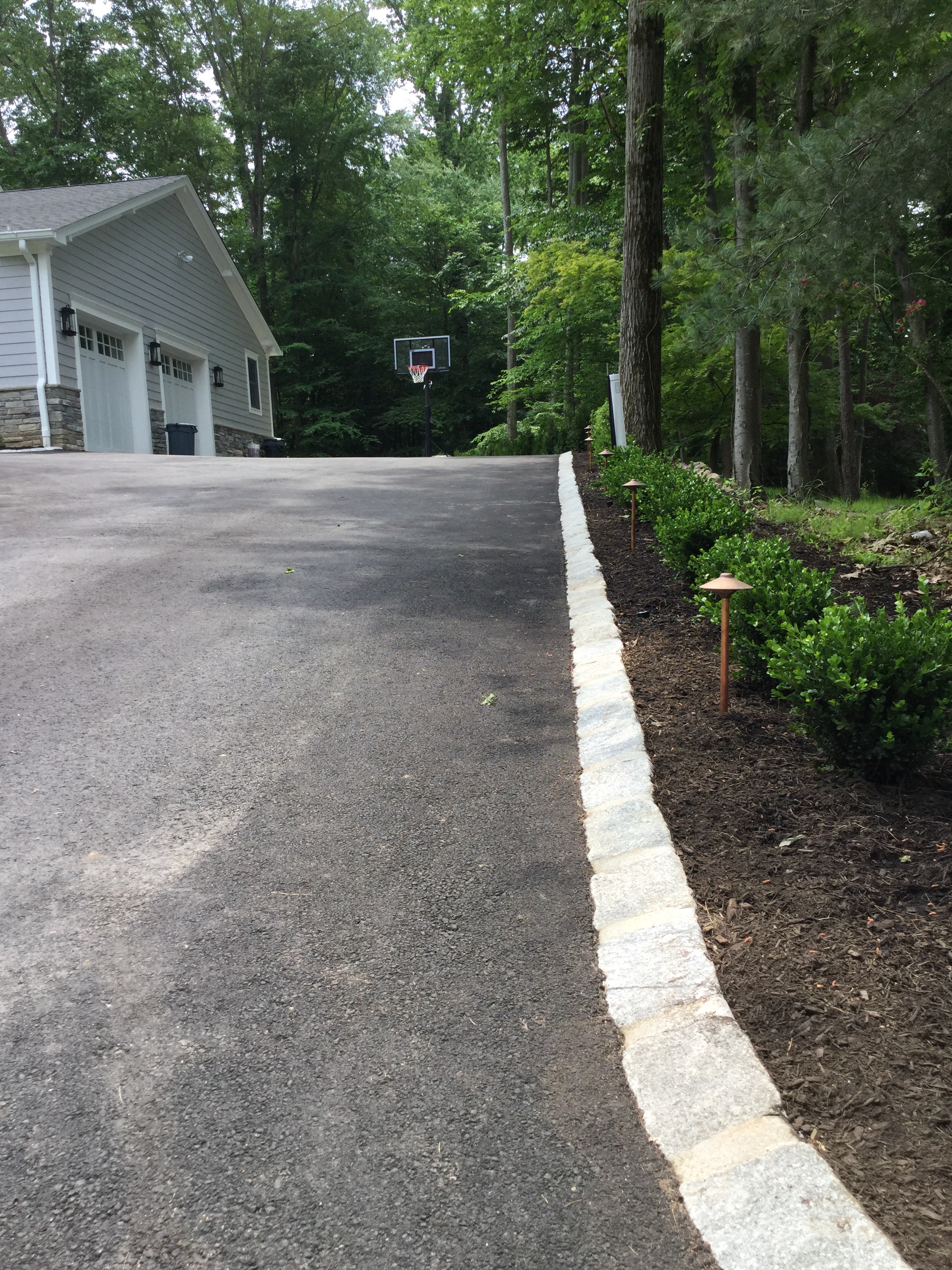 Hardscaping, Landscape Design, Irrigation & Sprinklers, Landscaping, Masonry, Outdoor Lighting Alpine, Allendale, Passaic County, Haworth, Ramapo, Saddle River, Paramus, Landscape Lighting, Landscape Contractor, Bergen County, Teterboro, Sloatsburg, Flower Beds, Demarest, Edgewater, Ridgewood, Old Tappan, Sod Installation, Outdoor Patios, Woodcliff Lake, Landscaping, Wesley Hills, New Jersey, New York, Tenafly, Westchester County, Residential, Glen Rock, Irrigation, Irrigation Installaton, Irrigation Systems, Orange County, Spring Valley, Plantings, Mulching, Rockleigh, Ho-Ho-Kus, Hardscaping, Mahwah, Northern New Jersey, North Jersey, River Vale, NJ, Walkways, Rockland, Rockland County, Wyckoff, Franklin Lakes, Sprinklers Systems, Sprinklers, Sprinkler Systems, Sprinkler System Installation, Cresskill, Pompton Lakes, Landscaper, Landscape Designer, Masonry, Monsey, Morris County, Montvale, Ramsey, NY, Sodding, Lawn Installation, Sod, Pavers, Paver Installation, Patios, Patio Installation, Paver Patios, Suffern, Upper Saddle River, Flowers

Grasskeepers Landscaping Inc Woodcliff Lake, NJ United States